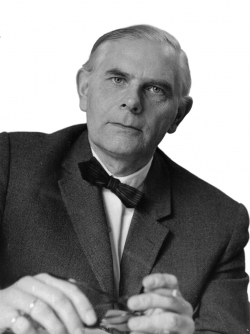 Our office was founded by Piet Zanstra in 1954. His rise to prominence was largely due to the Atelierwoningen, designed in 1934 in association with Giesen and Sijmons. This project is typical of Zanstra's approach: a purely commercial initiative, yet uncompromisingly modern. One of the striking examples of the firm's post-war housing was the in 1957 designed Segbroek estate in The Hague, Grade 1 listed in 2007.
1966 Peter de Clercq Zubli was appointed director of the firm and the name was changed into Zanstra, Gmelig Meyling, de Clercq Zubli. After Piet Zanstra left the firm in 1980, Peter Zubli and his new partner Hans van der Oever decided to change the name into ZZOP Architecten: This abbreviation got well known throughout the country and symbolized the enormous largely commercial portfolio that the firm realized in the 80's and 90's. The field of the speculative office building became a trademark of the firm. The profile of the firm had changed radically from the post-war housing projects to this new building type.
After the departure of Hans van den Oever, Tom van der Put was appointed design partner in the firm now known as ZZ+P. The focus of the work gradually shifted back to housing, of which a substantial part was executed in the satellite office in Berlin, Germany.
In 2002 Joris Deur joined the firm to succeed Peter Zubli, who retired in 2005 after leading the office for more than 40 years. After the merger with 'Joris Deur Architekten' the firm continued under the name ZZDP Architecten. In 2004 Peter Zubli was awarded a royal distinction for his contribution to the built environment during the celebration of the 50th anniversary of the firm. For this same occasion a book written by Noor Mens has been published mapping the firm's history and portfolio.
ZZDP Architecten is one of the established names in the architectural scene of the Netherlands and renowned for its capability to design complex and large scale projects. The firm moved to Amsterdam in 2006.